About Us - Body Spritz International
Hi,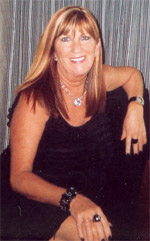 Please let me introduce myself, I am Kay Wilson the proprietor of Body Spritz International, a company dedicated to producing and developing natural products based on utilizing the wonderful benefit of natural crystal, and my business is located on the beautiful Gold Coast of Australia.
I formed Body Spritz International almost 10 years ago as I had strong believe in natural products as a solution to our problems in terms of personal hygiene-I wanted to get away from using harmful chemicals myself on my body and I believed that many others shared my concern.
This has proven to be completely true as my products are now sold all over Australia and hopefully, soon in the UK, Asia and the Middle East.
The proof of their quality and user friendliness was recently demonstrated on Australian Television in the show "What's good for you" where Natural Crystal was easily the best performing product tested for use as an antiperspirant and deodorant. view video .
I invite you to view my whole range of products for yourself - I am sure you will join my many happy & satisfied customers - I look forward to hearing from you.
With sincerest best wishes
KAY