Body Spritz International ®
100% Effective
Body Spritz International proudly presents an exclusive range of natural mineral crystal products. Proudly made in Australia, contains no aluminum chlorohydrate or aluminium chlorhydroxide.
The Crystal is a blend of essential minerals highly beneficial in deodorizing and cleansing. Your crystal leaves an invisible layer of minerals on the skin preventing the formation of perspiration odour causing bacteria.
By changing the P.H. balance this anti bacterial crystal responds to anything fungal bacterial or viral.
The crystal can be used for not only underarm odour but control of foot odour ideally suited for people with sensitive skin.
The most wonderful product - Hypoallergenic - Great value - Non stain - Non sting -

New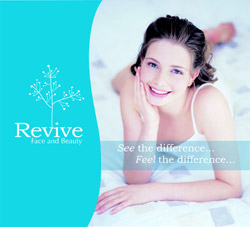 Revive anti ageing technology

"A mini facelift without the surgery

Say good-bye to wrinkles

No injections and no toxins

Soft Beautiful Skin"